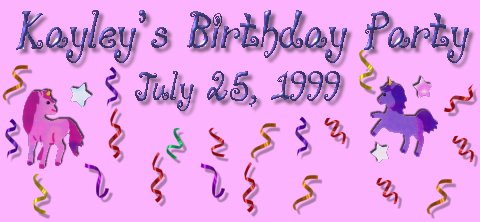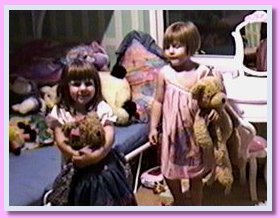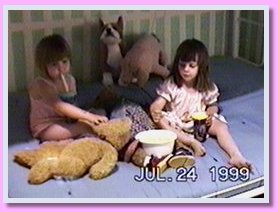 Kayley had her first sleepover the night before her 4th birthday. Her best friend, Phoenix, spent the night, and these two little girls stayed up until MIDNIGHT eating popcorn and M&Ms, drinking soda, and watching movies! They finally collapsed in the "tent" we made out of a bedsheet pinned to Kayley's bedframe. They had SUCH a great time together!
Here is Kayley with a couple of her friends, Rachel and Phoenix, and mommy's best friend Julie in the pool! It was a wonderful day for a pool party. The kids also ran through the sprinklers and played on the swingset.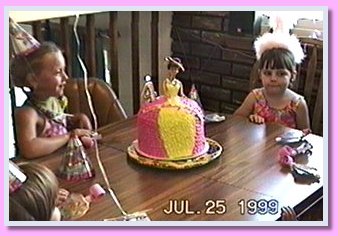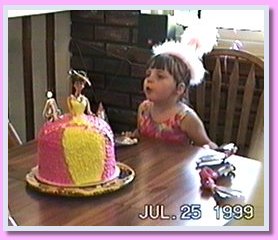 Here is Kayley with the Barbie cake she asked for! She went with me to order it, and specifically requested fuschia and yellow colors! The picture is a bit dark, but you can sort of see the "4" candle sticking out of the dress!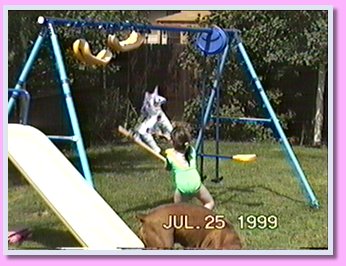 Here is Kayley giving her unicorn piņata a whack!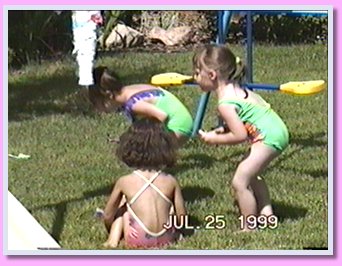 And here are the girls scrambling to get the candy!